Raise Money for Accessibility Solutions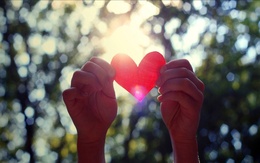 Do you have an idea that will change the world? Have you thought of a product that could simplify daily life for people with disabilities? Can you think of a service that might make Canada more accessible to all people?
A lot of individuals and organizations have ideas about how they can make Canada a better place for people with disabilities.
For example, on Twitter we met @CTNKids who wants to create a smartphone app that allows parents to easily locate nearby disability-friendly parks. A few weeks ago, Neill commented on a Disability Living blog post to share his idea of forming a national society that would advocate for people with disabilities.
These are great ideas that could benefit countless Canadians. The only problem is that, before an app can be created or a society can form, money needs to be raised.
How Do Canadians Raise Money?
We live in an inventive world. Unfortunately, without funds, it is hard to create the technology and infrastructure Canada needs to be accessible.
While there are a few grants (like those offered through the Enabling Accessibility Fund) that provide funding to non-profit organizations and small municipalities that plan to make their establishments more accessible, too many good ideas do not qualify for government money.
As a result, some people turn to crowdfunding to invent technologies for people with disabilities and raise money to make Canada more accessible.
Crowdfunding To Raise Money
Crowdfunding occurs when a lot of people give a little money to a project or venture. Thanks to the Internet, crowdfunding platforms like Kickstarter, Indiegogo (which exclusively launched its iPhone app in Canada last week) and Rockethub showcase the ideas and business plans of individuals and teams so that spectators can contribute small amounts of money to worthwhile initiatives. As a result, purposeful businesses have been able to launch because of secure crowdfunding websites. (Silly ideas have taken flight, too. Like the man from Ohio who raised over $60,000 to make a simple $10 potato salad recipe.)
This goes to show that when government grants aren't available, dreams of building an accessible future can still come true. In a Forbes.com article, the founder of crowdfunding platform RockThePost says there are three specific reasons people donate money to crowdfunding initiatives, She writes:
1. They connect to the greater purpose of the campaign
2. They connect to a physical aspect of the campaign like the rewards
3. They connect to the creative display of the campaign's presentation
An Alternative Way to Raise Money
Crowdfunding is an example of an alternative way to raise money when grants aren't available for accessibility projects. Before engaging in crowdfunding activities, however, it is important to make sure you understand how crowdfunding works. Continue to research this topic beyond reading the articles mentioned in this post.
Many of us dream of an accessible Canada. Your inventive ideas may make these dreams reality. Aside from government grants and crowdfunding alternatives, consider turning your ideas into entrepreneurial ventures. Use the Disability Living article Pave the Path to Self-Employment to learn more about starting a business.
Also, if you feel comfortable, share your ideas with us by leaving a comment in the area below this post. We are always excited and encouraged to read what you are dreaming about. With conviction, drive and support, your ideas may be able to change Canada and the world at large.
National Benefit Authority always strives to promote people with disabilities. If you dislike this article or find it to be inaccurate, please share why in the comment section of this post.